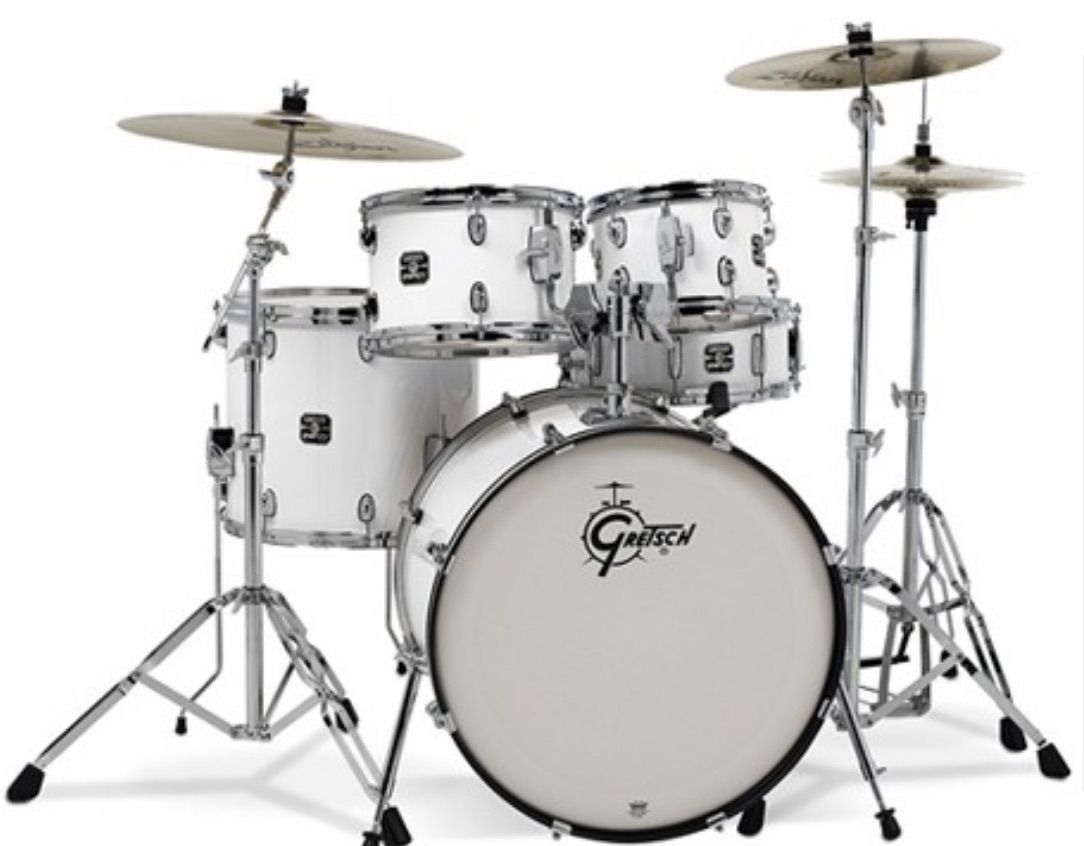 On Sale 35% DiscountThe Gretsch Energy drum set package comes complete with hardware and Zildjian Planet Z cymbals. 
The Gretsch Energy series is perfect for the first time buyer and packed with features that are found on semi-pro drum sets. Includes all hardware and cymbals, too! The 5-piece drum set come in "quick" sizes, which provide punchy tones and allow for lower positioning to benefit younger drummers. 
Configuration: 
18" x 22" Bass Drum 
7" x 10" Rack Tom 
8" x 12" Rack Tom 
14" x 16" Floor Tom 
5 1/2" x 14" Snare Drum 
7-ply All Poplar Shells 
These shells are fitted with a 30-degree bearing edges, and feature 5 lug configuration on 10" and 12" toms with Gretsch style lug that draw from the rich Gretsch lineage. 1.6mm triple flange hoops with Remo drum heads add the final touch to the Gretsch sound! 
Hardware & Cymbals included 
Energy comes with all of the hardware needed to get the aspiring drummer started, including a bass drum pedal, high-hat stand, snare stand with both a boom and straight cymbal stand. Energy kits also include a set of Zildjian Planet Z cymbals: (13-inch hi-hats, 16-inch crash and 20-inch ride.) Start your journey into drumming headed down the right path with Gretsch Energy. 
Features: 
Telescopic BD Spur with adjustable rubber spur tip 
Gretsch Energy aluminum badge 
1.6mm triple-flanged hoops. 10.5mm tom bracket with memory lock 
Snare stand, hi-hat stand, BD pedal, boom stand, straight stand – all double-braced 
Zildjian Planet Z Cymbal pack; 13" hi-hats, 20" Ride and 16" Crash
On Sale 35% off.