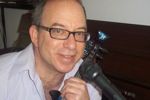 Currently free-lancing with Plymouth Philharmonic, New England Symphony, Southeastern MA Chorus...private engagements from 1994-2022, including both unaccompanied acoustic performances and VVO (Violin with Virtual Orchestra) performances. 
Miscellaneous free-lance engagements include orchestral, chamber music and solo gigs for the last 20 some-odd years.
2/14/01: Valentine's Day Family Concert-BCO & the Easton Chamber Orchestra at Philip Hallowell Auditorium Easton, MA performing Vivaldi "Winter" from "The Four Seasons" 
10/28/01: "Debuts & Dances, Seasons & Romances" H. Shilakowsky violin soloist & conductor with the Bristol Chamber Orchestra at United Church of Christ, Canton MA 
Antonio Vivaldi "Autumn" from "The Four Seasons" 
Shilakowsky Violin Concerto 
Bartok Roumananian Dances 
Dvorak Serenade 
2000:   Schubert "Rondo" w/GSSO, Vivaldi 'Summer', Schubert 'Rondo', Bach Double, Vivaldi w/BCO 
12/11/99:         Solo Recital at Temple Beth Emunah, Brockton Ma 
Ballade Sonate No.3, Op. 27 by Eugene Ysaye 
Sonata No.2 in A minor by Johann Sebastian Bach 
and Medley of Jewish tunes for Hanukah arr. H. Shilakowsky 
1998-2000:      Recitals  at in Newton, MA, Johannesburg & Pietersburg, SA 
1/28/93:           Vaughan-Williams 'Lark Ascending' Charleston S.O. (S.Malina) 
10/12/91:         Mozart 4th Violin Concerto w/Charleston S.O. (D. Stahl, mus.dir.) 
4/3-6/91:          Mozart 5th Violin Concerto w/New Orleans Symphony (Wm. H. Curry) 
11/4/89:           Ravel 'Tzigane', Vaughan-Wms. 'Lark Ascending' Omaha SCO (Wm. Jenks) 
10/9/88:           Brahms Violin Concerto w/Georgetown Symphony (John Welsh, cond.) 
83-85:              Dvorak, Bach Concerti, Mozart  #5 w/Grand Rapids Symphony (S. Bychkov)
Leader; Shilakowsky String Quartet 
All Bloch Concert - Bloch's Quartet No. 4, Violin Suite No. 2 Cape Cod Synagogue 
Perfect Harmony Concert - Donna McElroy Band with the Shilakowsky String Quartet 
Vortex Other Dimension Ensemble 
Chamber Music Concert at Temple Shir Tikvah - Dvorak American Quartet 
Mother's Day Memorial Concert, Shir Tikvah String Ensemble - Borodin String Quartet #2, Cancione for String Sextet by Ramsey Ameen 
Concertmaster & Music Director, Bristol Chamber Orchestra, & ensembles 
Leader & Contractor; Shilakowsky String Quartet & the S-Band
recording sessions; Nashville